As Walt Disney World becomes more and more crowded, lots of Orlando visitors are choosing to spend some time at Universal Orlando Resort. Or maybe Universal is your primary destination because of the awesome Harry Potter attractions. Either way, there are some important Universal Studios Orlando tips that you should definitely know about before you book your vacation or start to head to the theme parks while in Florida.
Universal Studios Orlando Advance Tickets
Getting into the parks at Universal Orlando can be an arduous process full of waiting at ticket booths to get your passports.
The lines do not move quickly and you can really waste a lot of valuable time standing in them. You don't need to wait until you get to the parks to get your tickets.
Actually, you don't even need to order them for pick up. You can buy your tickets online and print them out.
This is the best way to go and saves a lot of valuable time when you will want to walk straight into the park Universal Studios or Islands of Adventure.
Universal's Express Pass
I really wish I knew about this!
Express Pass is the Universal version of a Fastpass, but they are totally different in how they work.
While Fastpasses are free and use a system to ration your usage, Universal makes you pay for Express Pass. And it is EXPENSIVE! (Starting at $70 in early 2020)
BUT Universal lets you use Express Pass all day any time without scheduling return times. Which can really be a time saver!
The Express Pass prices vary, but they are included for free when you stay at a select Universal resort partner hotel. Even with the added cost it is worth it to skip the standby lines at most busy attractions.
The Hogwarts Express
There are two Wizarding Worlds at Universal Orlando. Each park has one.
Hogsmeade was the first in Islands of Adventure, and Universal Studios opened up Diagon Alley not too long ago. Both Harry Potter themed areas are connected by the Hogwarts Express, an attraction as much as it is a legitimate mode of transportation.
In order to ride the Hogwarts Express, you must have a park hopper ticket since it goes from one park to another.
For Harry Potter fans, be sure to check out our Harry Potter DIY Hedwig Owl charm, Golden Snitch necklace and chocolate frogs.

Ride Rules
The rides each have their own set of rules.
One thing you want to realize is that some of the thrill rides are more intense than Disney rides. So if you are more familiar with Walt Disney World attractions, keep that in mind.
Reading the caution signs is necessary to ensure safety and avoid health risks.
However, there is even more to be aware of at certain rides. Many do not allow filming and some require you to lock away all of your personal effects before entering.
That means you have to wait in line without your phone. Not a good time to be without the Express Pass.
Premiere Resorts
Finally, I wish I knew more about the Premiere resorts and the layout of the Universal Orlando resort area.
The theme parks are right next to each other, and Universal City Walk is across from them. In between is a river that flows to connecting hotels on property.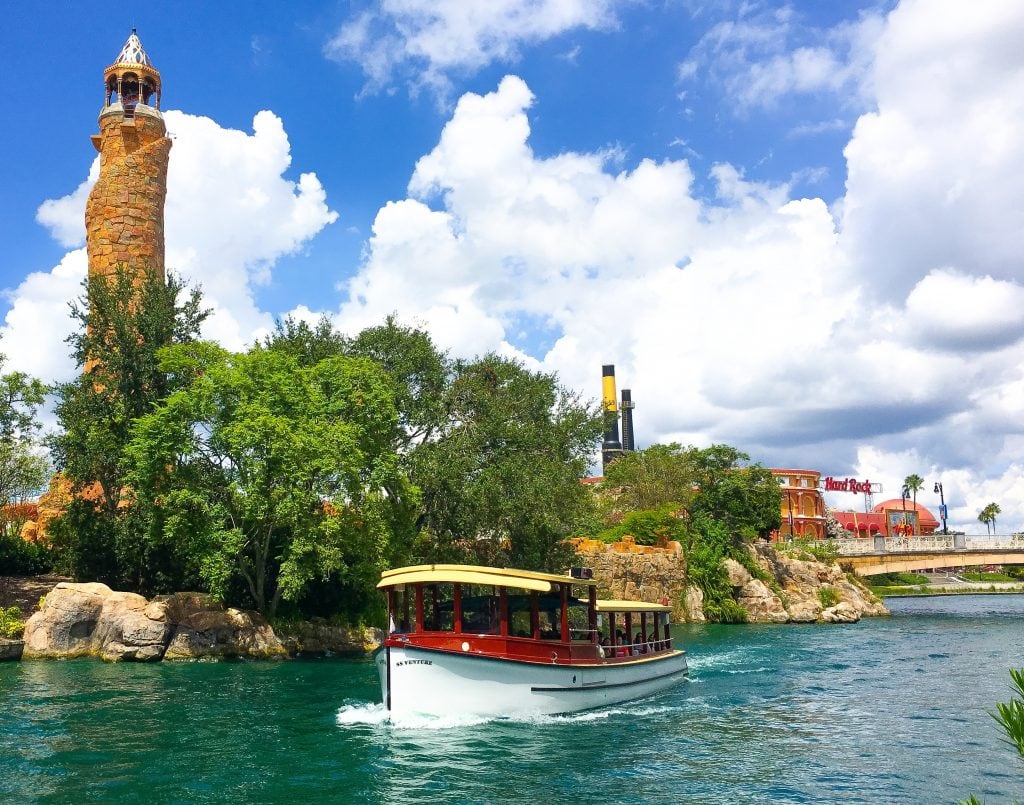 The Premiere resorts are the best hotels with the most benefits, including free water taxi transportation all day and an Unlimited Express Pass for every park ticket. Resort guests also get discounts on select dining at Universal Orlando. When we stayed at Hard Rock Hotel, we loved it! It's so close to the theme parks.
At Cabana Bay Resort, though, which isn't a premiere resort, it was a 25-30 minute walk to Universal City Walk. Or, we could have walked across the street to catch a water taxi at the Royal Pacific, but it's still a lot of time. And you don't get Express Pass.
Plan a Day For Fun Throughout Universal Studios Orlando Resort
I also wish I had blocked more time out to enjoy the Universal City Walk, Volcano Bay and the amenities of the resort.
There's so much to do in Universal City Walk, from dining to shopping to picture taking.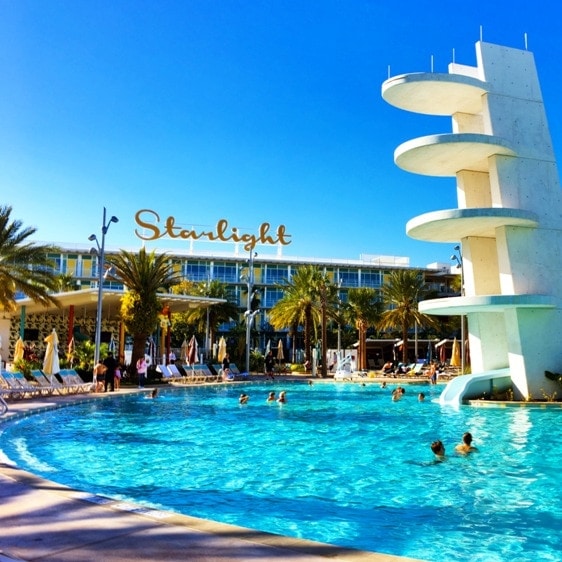 Volcano Bay water park is a day unto itself. So don't try to spend just a few hours there. And the resorts are amazing! Cabana Bay Resort has the most amazing pools and lazy river. While at Hard Rock Hotel I could have spent time learning to play a guitar or listening to a private playlist in my room.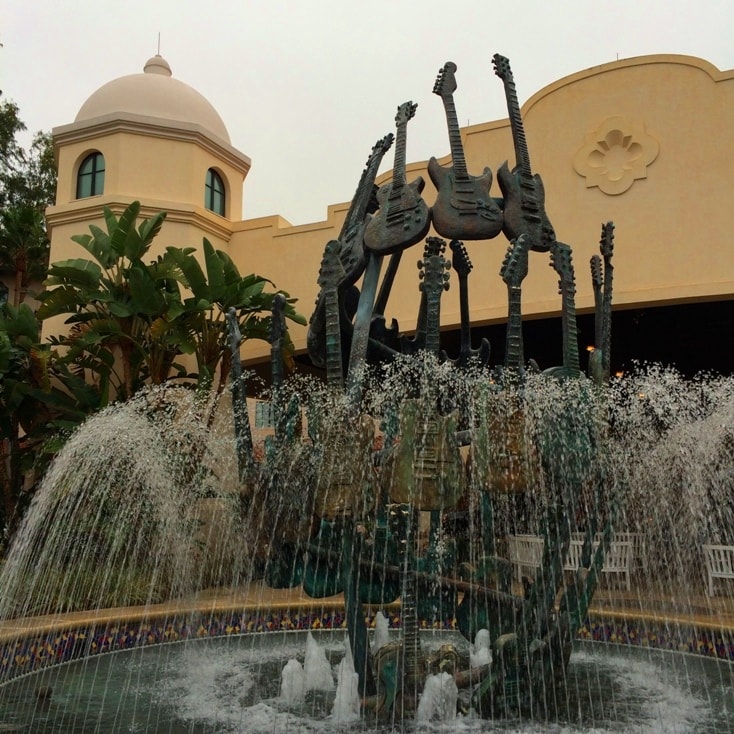 It's a good idea to download the Universal Orlando app and thoroughly study the resort area while planning your trip.
And be sure to check out our tips on how to save money on Universal Orlando Food Prices!